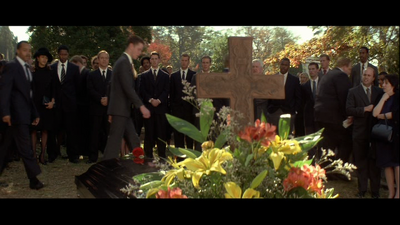 Welcome to New Wiki Name

Edit
Remember the Titans is an American sports film, directed by Boaz Yakin and produced by Jerry Bruckheimer for Walt Disney Pictures, released in 2000. The film stars Denzel Washington as coach Herman Boone, Wood Harris as Julius Campbell and Ryan Hurst as Gerry Bertier. Remember the Titans centers on the American football team of the newly integrated T. C. Williams High School in Alexandria, Virginia. Although based on a true story, events in the film are largely exaggerated, especially those pertaining to initial racial tensions within the team, as well as the level of opposition the Titans faced.
Replace this with the name of your topic
Edit
Write an introduction to your topic here, to explain to your readers what your topic is all about!
Latest activity
Edit
Ad blocker interference detected!
Wikia is a free-to-use site that makes money from advertising. We have a modified experience for viewers using ad blockers

Wikia is not accessible if you've made further modifications. Remove the custom ad blocker rule(s) and the page will load as expected.